Meet the Whisky No.9 CXLR Fork
February 23, 2022
For endurance riders carrying water, bikepackers hauling camping gear, and commuters looking to get their laptop computers off their backs, fork-mounted cargo solutions hold nearly irresistible appeal. At the same time, most anyone who's spent time riding with a load understands there's a bit of a science to maximizing your bike's mounting points and distributing all that weight evenly.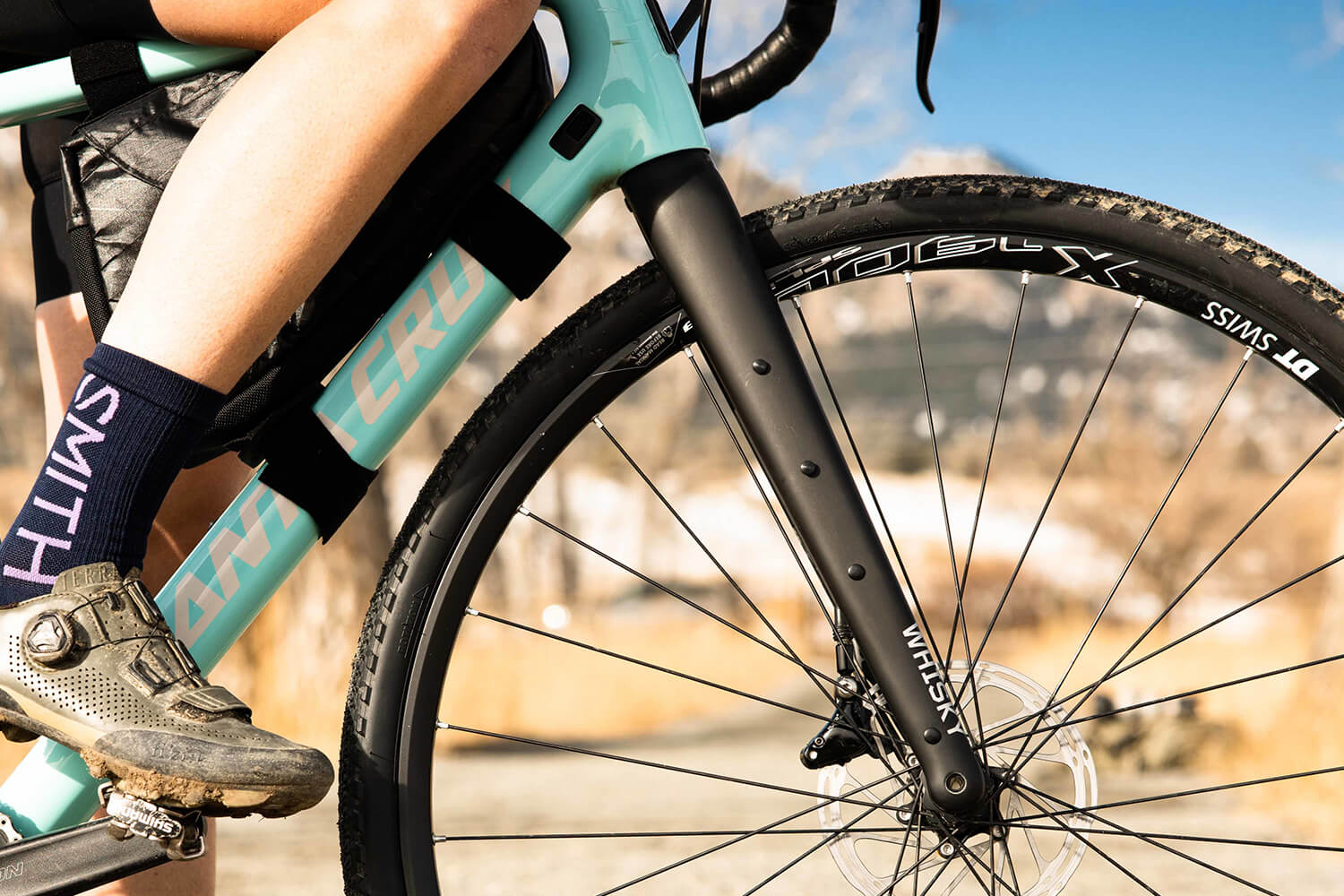 Meet our No.9 CXLR Fork, a sleek, lightweight upgrade designed for versatility, performance, and carrying cargo. Sharing a host of features with our popular No.9 CX Fork — big tire clearance, precise handling and tracking capabilities, and more — we've outfitted the new No.9 CXLR Fork with three-pack mounts and mid-blade mounts for low-rider rack compatibility.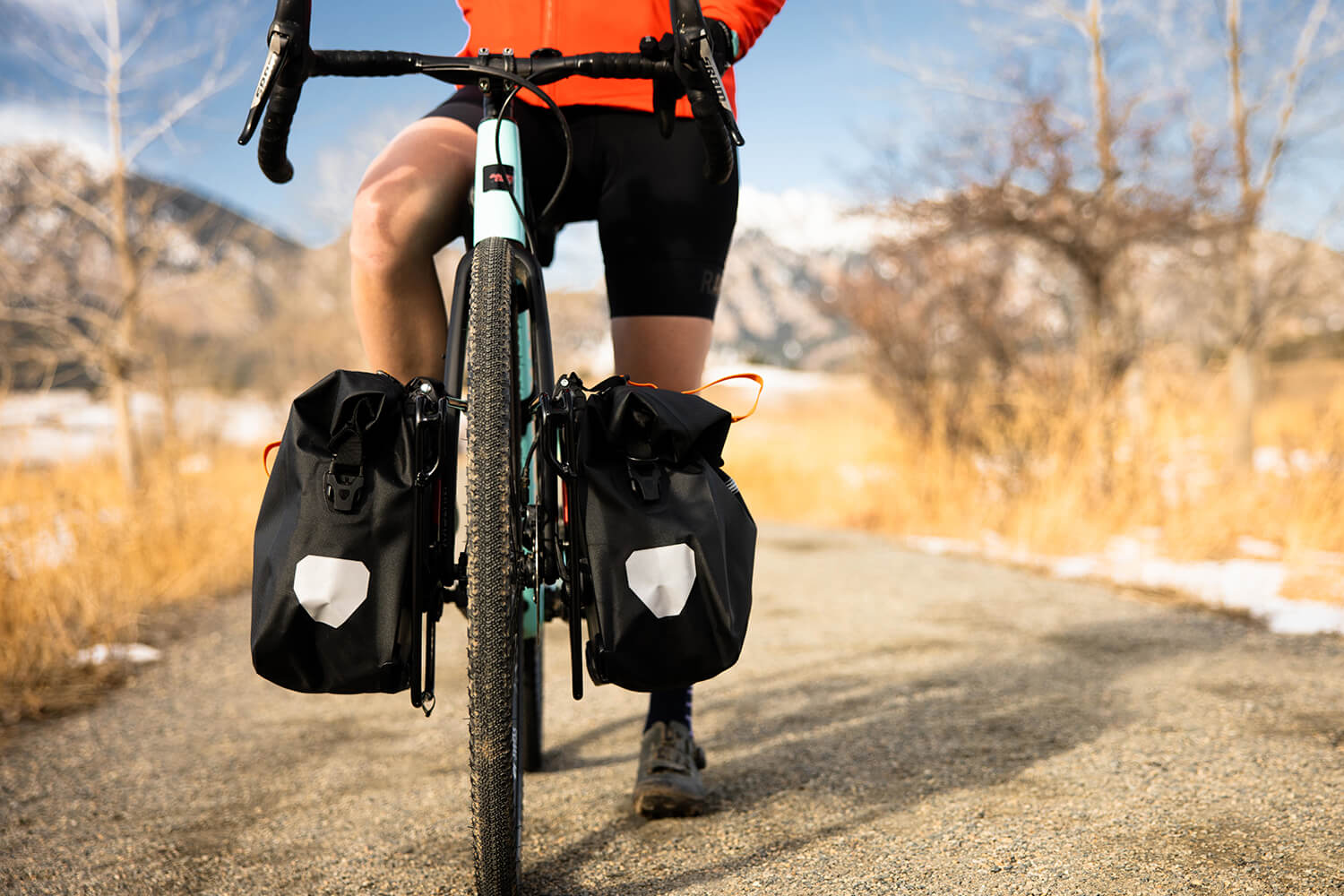 "The real benefit of low-rider racks," says Product Manager Jeremy Christianson, "is getting that weight down low." When the rider is carrying a bunch of weight or mounting it higher up on the handlebars or fork, weight can shift and steering can become compromised. But when the weight is balanced and stationed close to the axle, especially when the weight is oriented vertically, "You lower the center of gravity and really improve handling characteristics."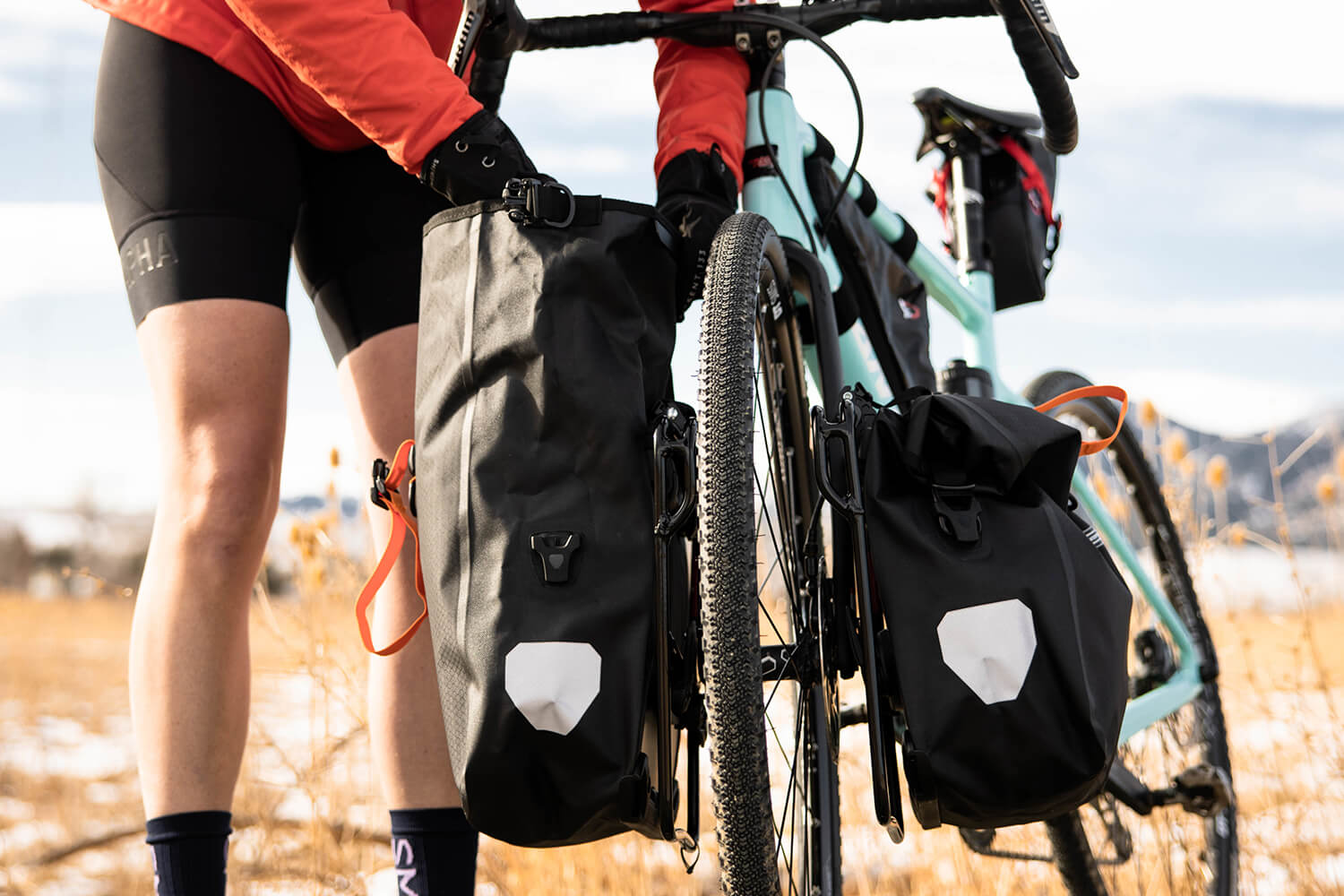 Achieving compatibility with low-rider racks gave us the chance to work with our engineering and compliance teams, who developed a robust testing process specifically for racks in use with forks. To ensure the safe use of this and future rack-compatible Whisky forks, we also teamed up with a third-party test lab to build the custom fixtures we needed. Developing this whole process impacted our timelines, but ensuring compatibility was non-negotiable.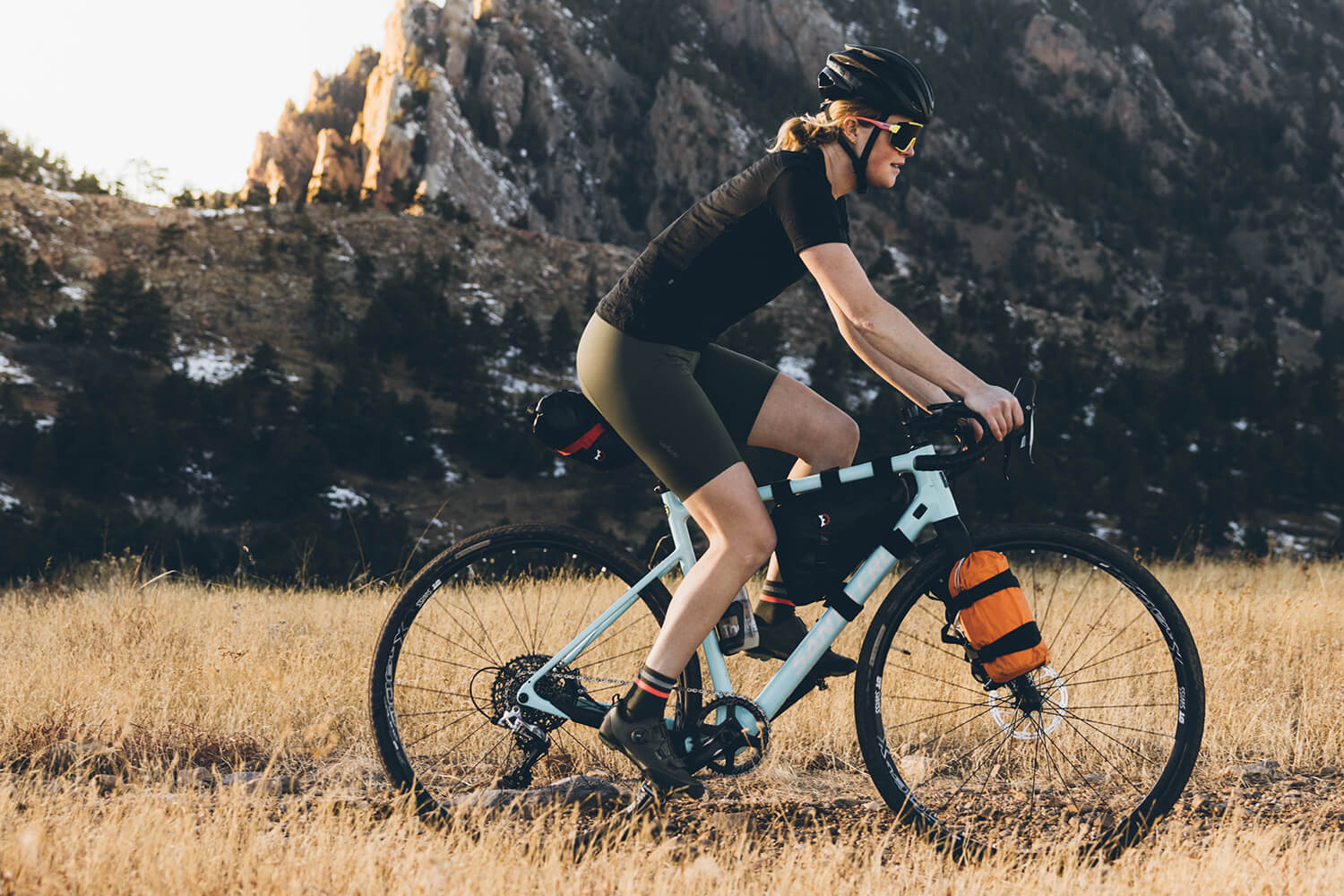 Additional Features
In addition to the CXLR Fork's cargo-carrying characteristics, it's got a heap of smart, useful features we haven't mentioned yet:
Internal routing for brakes and Dynamo lighting systems
Fender eyelets on the outside of the fork legs for easy mounting
Flat-mount brake compatibility
12mm thru-axle, 100mm spacing
700c x 42mm or 650b x 50mm tire clearance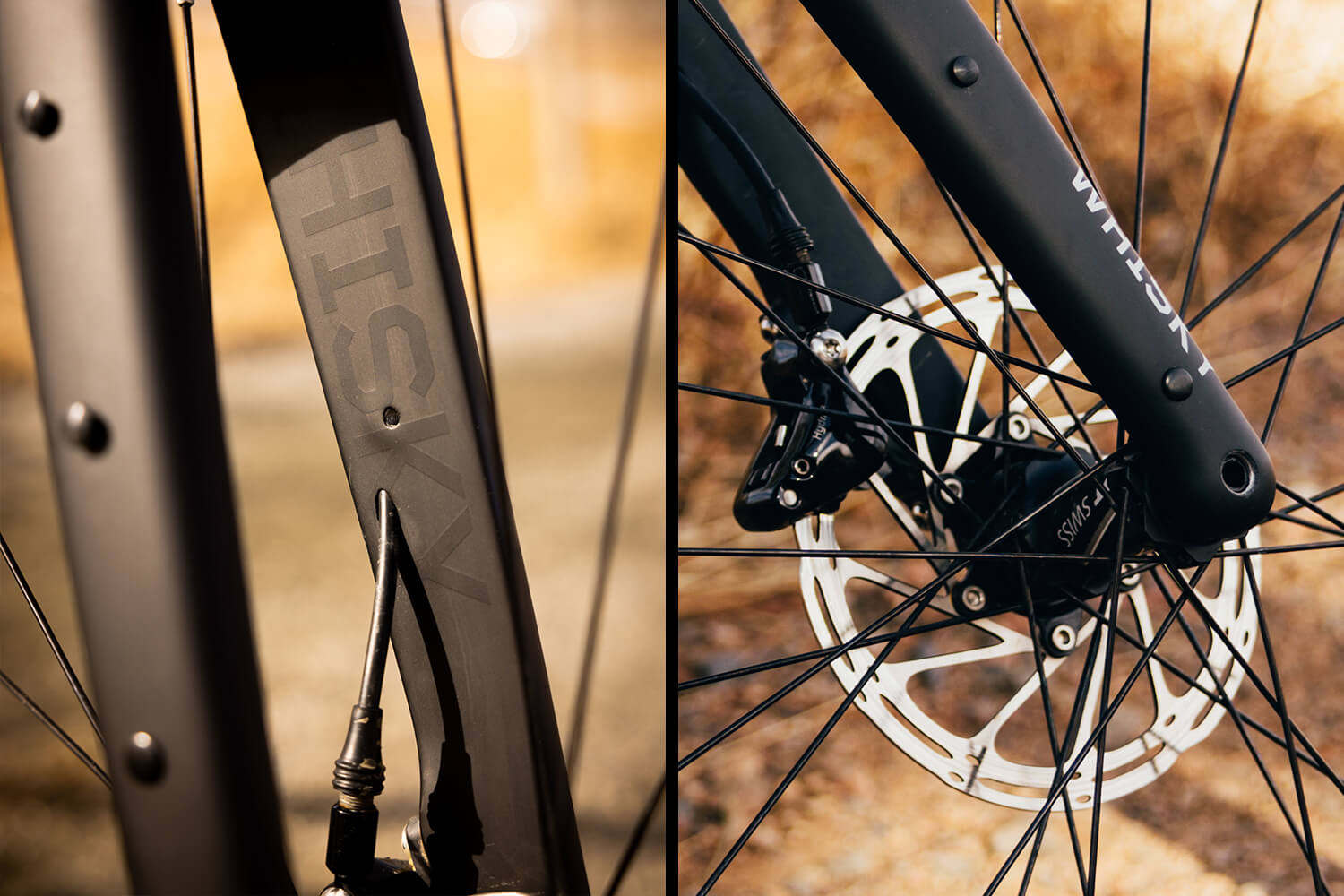 If You Feel Like Gettin' Fancy
Uncluttered and highly capable, the all-carbon CXLR Fork's versatile feature set means you might set it up for commuting in the morning and then remove the rack before racing gravel in the evening. Then on the weekend, you can pile all your goodies on there and go for a light tour or camping trip.
"It's really a fork to meet the varying needs of a lot of people," says Jeremy. "If all you need is just the option to carry cargo on the fork, simply put plugs in the mounts and enjoy a low-profile carbon upgrade without the bolts or hardware sticking out."
For more on the No.9 CXLR Fork or to find a Whisky dealer, head to https://whiskyparts.co/dealers#/