Meet The Whisky Scully Bar
August 08, 2023
8/1/2023
Whether it's a long distance CX ride, gritty dirt tour, or casual city jaunt, appropriate handlebar reach and sweep are critical for comfort and control in the saddle. To cure common pain points associated with all types of endurance riding, we've crafted our own carbon remedy in the form of the new, performance-ready Scully Bar.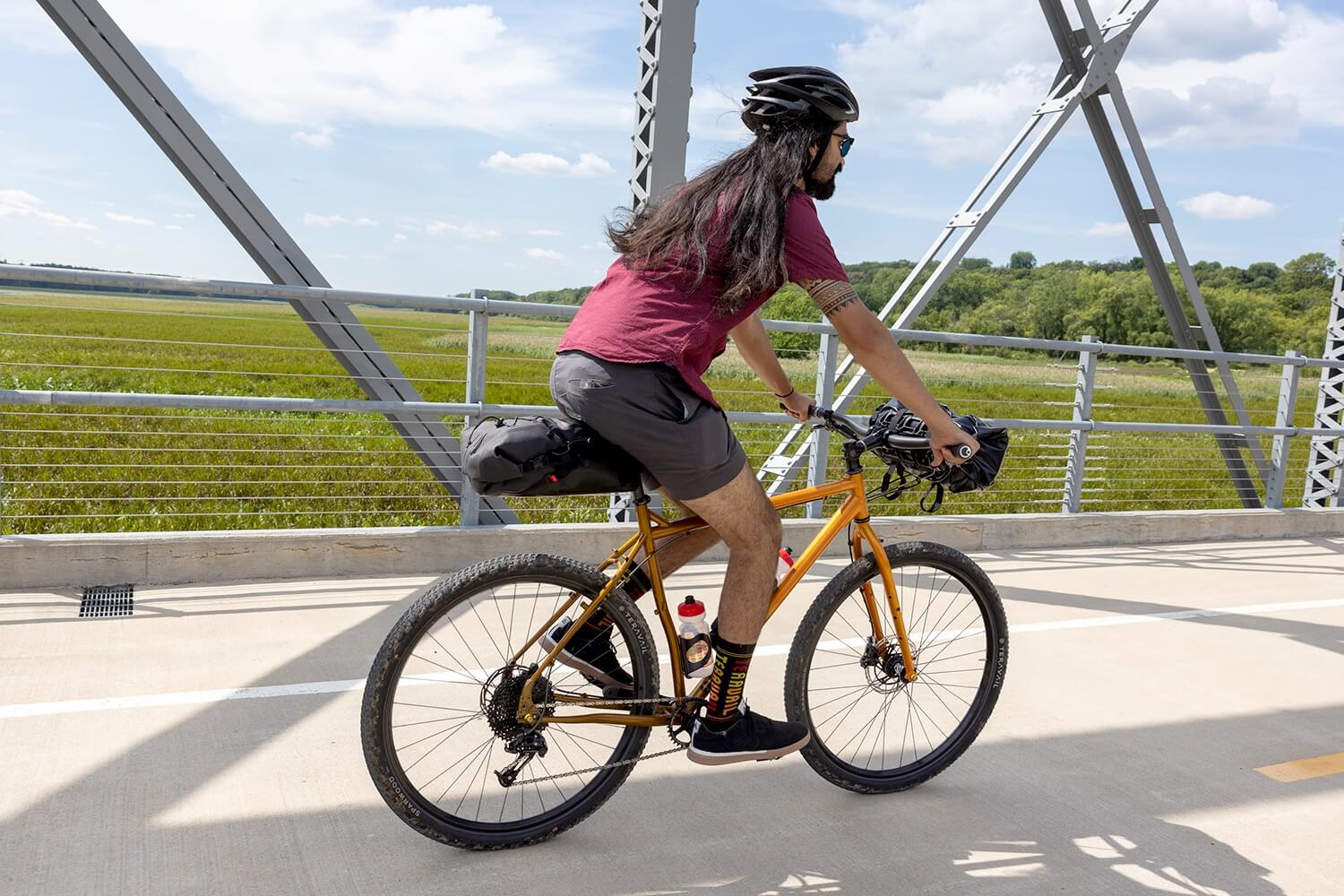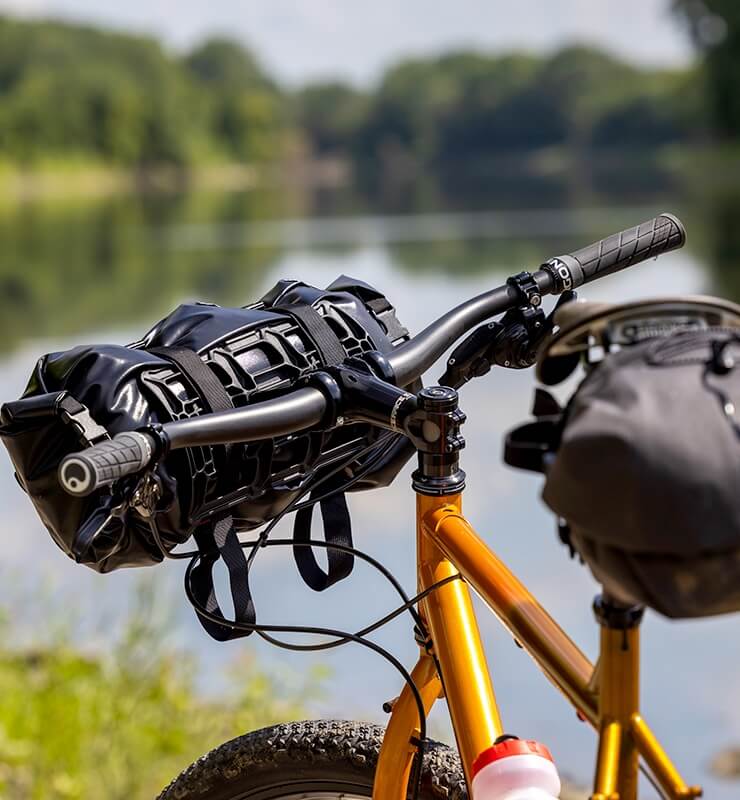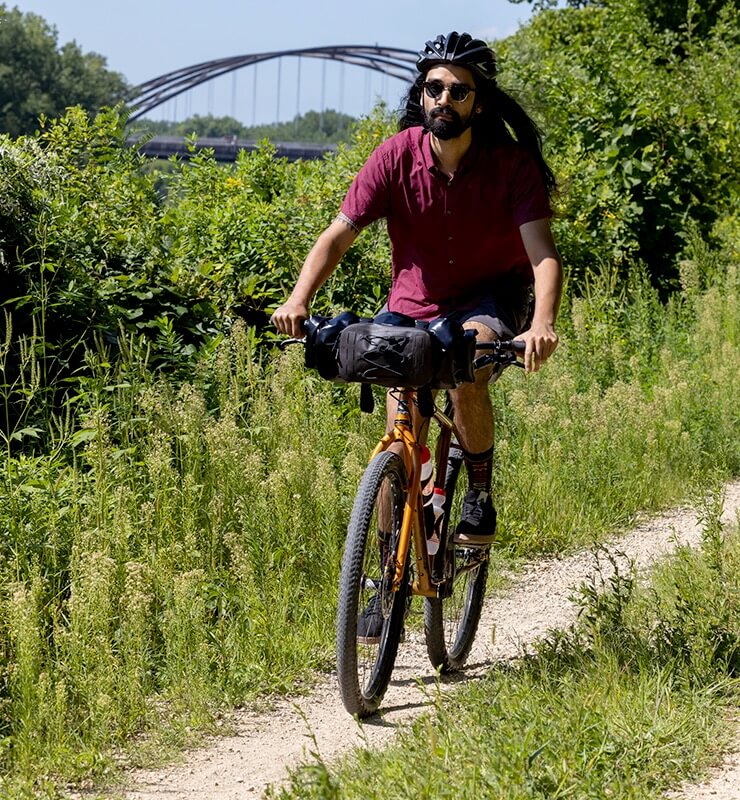 "We wanted to create something that had the right amount of backsweep and upsweep but still be a true mountain and performance bar that covers a wide range of riding styles," says Product Manager Jeremy Christianson.
Mountain bars are a common culprit for muscle fatigue. Spend enough time behind a pair of flat bars and you'll soon feel the effects on your triceps, wrists, and upper back. With an elegant forward bend before sweeping back again, Scully's geometry is equipped to meet riders wherever they are – whether it's a XC single-speed, monster fat tire, or gravel commuter. It's a handlebar engineered for endurance riders who don't want to compromise on reach or stem length just to get some well-deserved comfort.
"The back and upsweep is just magic – ergonomically kickass."
Scully's 5-degree upsweep and 23-degree backsweep neutralize wrist position, giving riders a more natural handling that's both ergonomic and functional. Scully's generous clamping space also means more legroom for accessories like Salsa's Anything Bracket, lights, storage bags, aerobars, and all other gizmos that gear you up for success. Available in two widths (780mm or 820mm) and trimmable down to 750mm, you can choose the bar that strikes your fancy and adjust – while keeping all functionality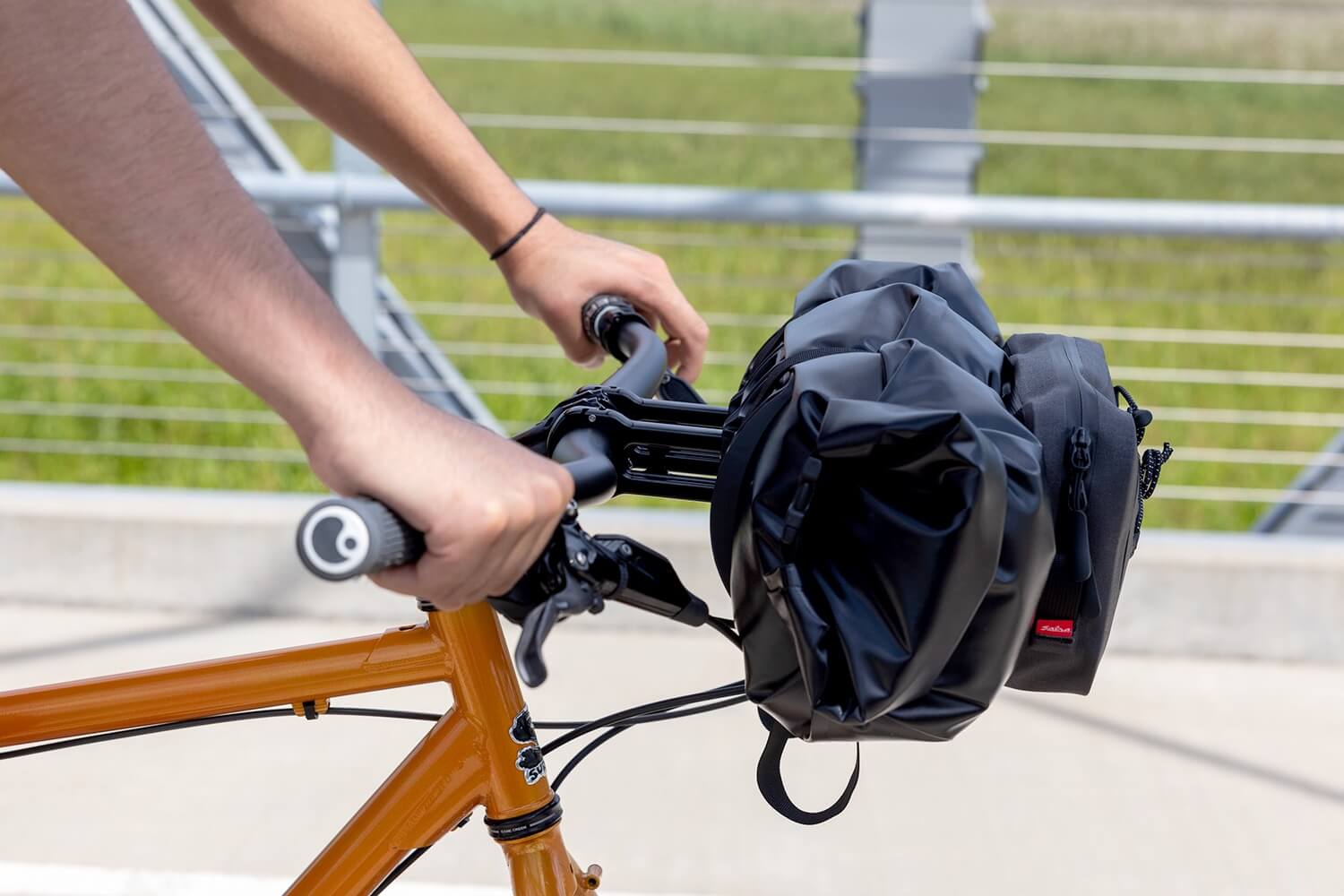 Scully Suits All
To complement a variety of riders and lifestyles, Scully Bar comes in carbon or aluminum. But we'd be remiss if we didn't mention that carbon is a prized material around here. The material's low thermal expansion brings relief in brutally cold conditions, so no extra heat is drawn from your hands while wrangling the snow-packed trails. It's inherently lightweight, flexible, and known to soak up all the gnarly road chatter beneath you for a smoother ride. Using a high-modulus, unidirectional carbon fiber construction, the Scully Bar is efficient, comfortable, and compliant to your needs as an endurance rider.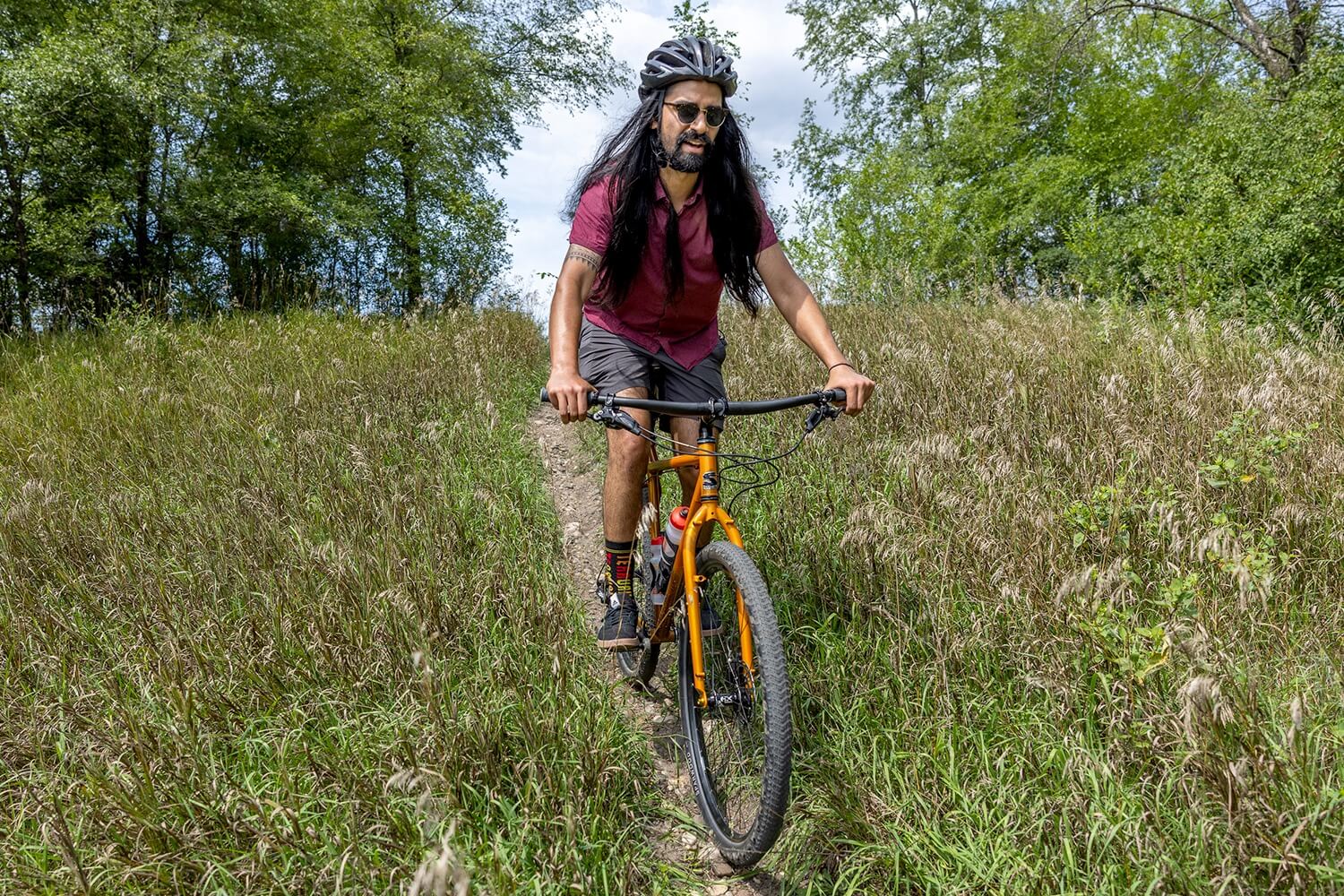 For the past year, Health Creek Cycles owner, Ben Witt, has been riding with Scully on his Salsa Horsethief, Rawland Sogn fixie, and Singular Gryphon. When paved roads and gravel meet dirt-packed mud, Ben's the first to tell us that this bar powers you through it all.
"Full-on mountain bar with just the right amount of backsweep so it can be ridden as aggressively as I ride," says Ben. "The back and upsweep is just magic – ergonomically kickass."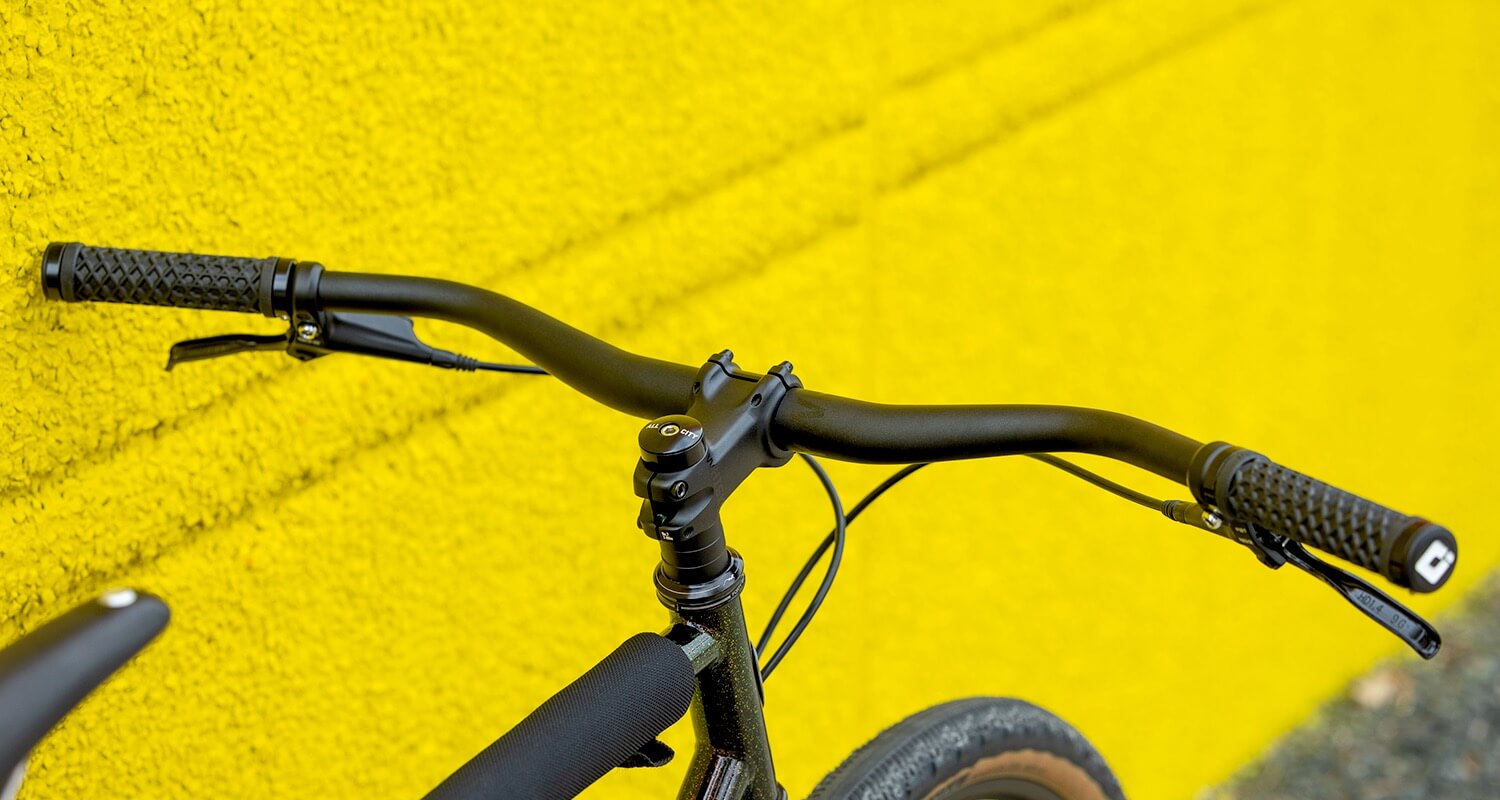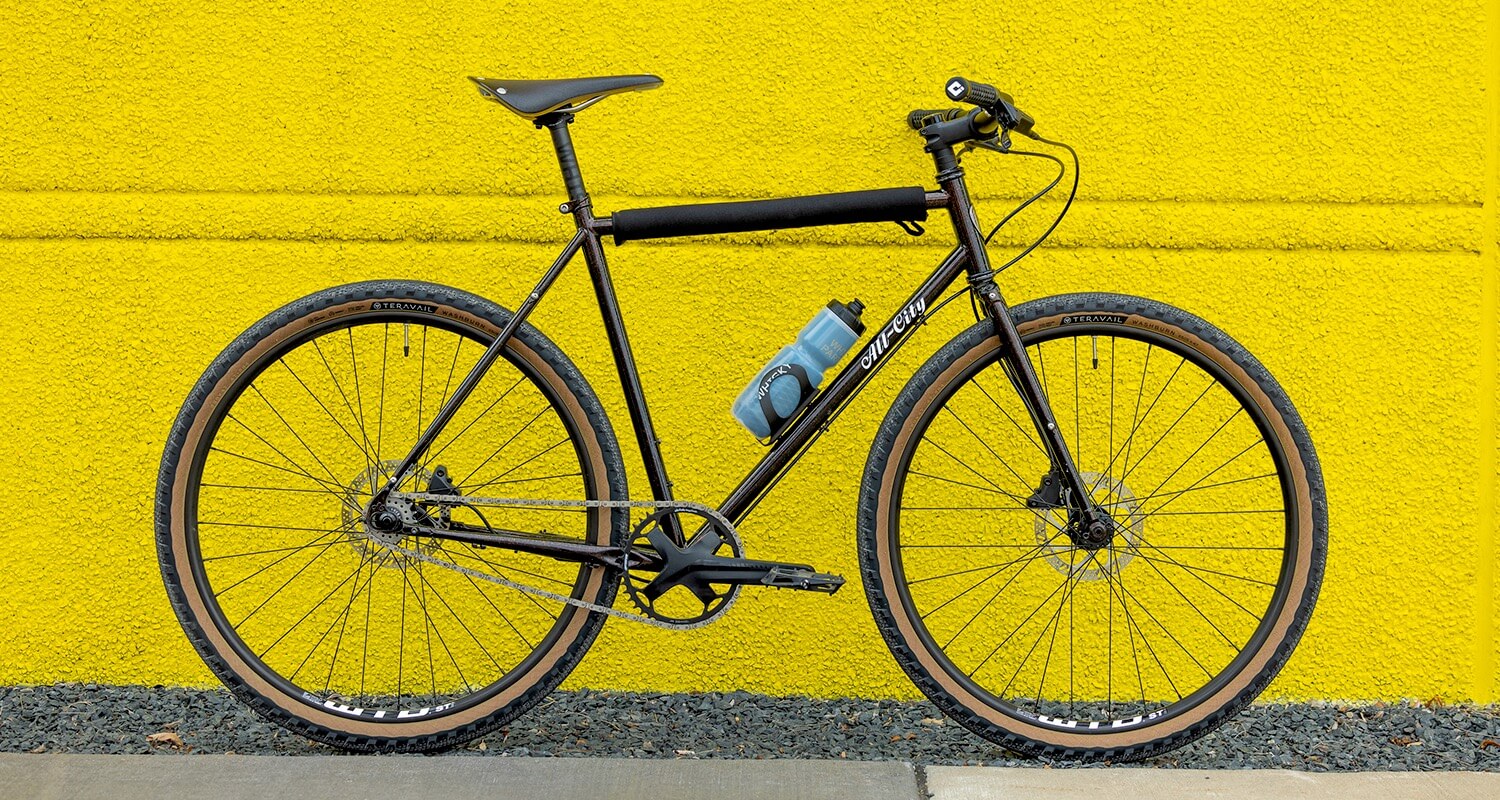 To those curious about the alternative, our heat-treated aluminum bar provides a lightweight, durable grip for riders interested in testing the handling of Scully before upgrading to carbon. Doubling as your trail and touring bar, both our carbon and aluminum bars are ISO tested for harsh terrain, which means anything from paved singletracks to rowdy fat bike trails is fair game.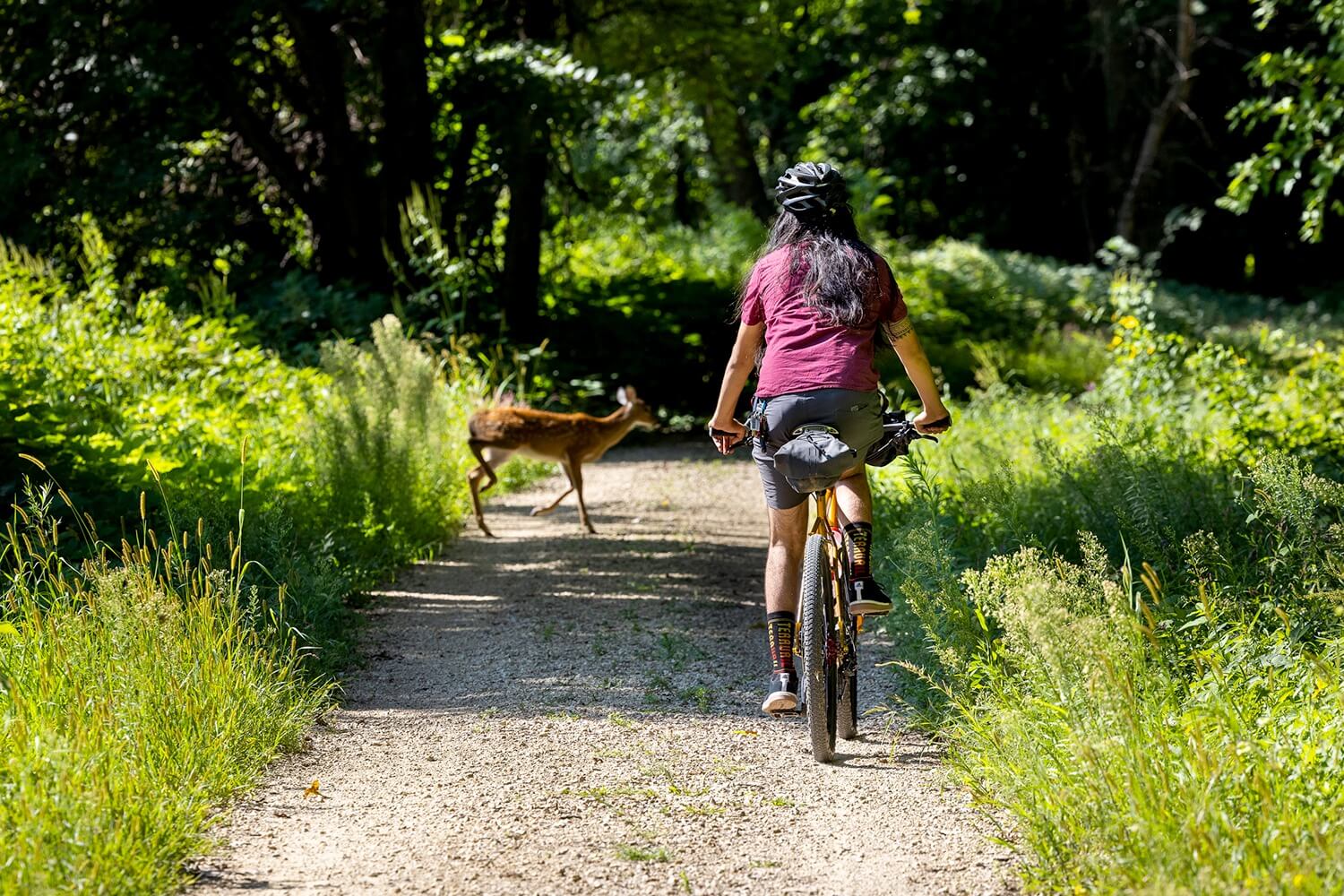 Scully Bar is beautifully lightweight and absorbent, inviting a more tuned handling experience any rider can enjoy. "It's simple, done well," says Jeremy. "Whisky's not there to detract, but to add functionality to the bike."
Gettin' Fancy with Scully: Carbon and Aluminum Spec
Clamp Diameter: 31.8mm
Bar Width: 780mm & 820mm (trimmable down to 750mm)
Rise: 20mm
Upsweep: 5˚
Backsweep: 23˚
For more on the Scully Bar or to find a Whisky dealer, head over to https://whiskyparts.co/dealers#/