No.9 Boost LT MTN Fork
December 13, 2019
Today we're excited to announce our No.9 MTN Boost LT fork, which brings the rigid riding experience to modern hardtail riders.
The allure of a lighter, simpler mountain bike has led many to rigid riding. The stiffness of a rigid fork grants more precise handling and more trail feedback than any suspension fork. Rigid forks also suffer none of the loss in power transfer you get when pedaling a bike with suspension.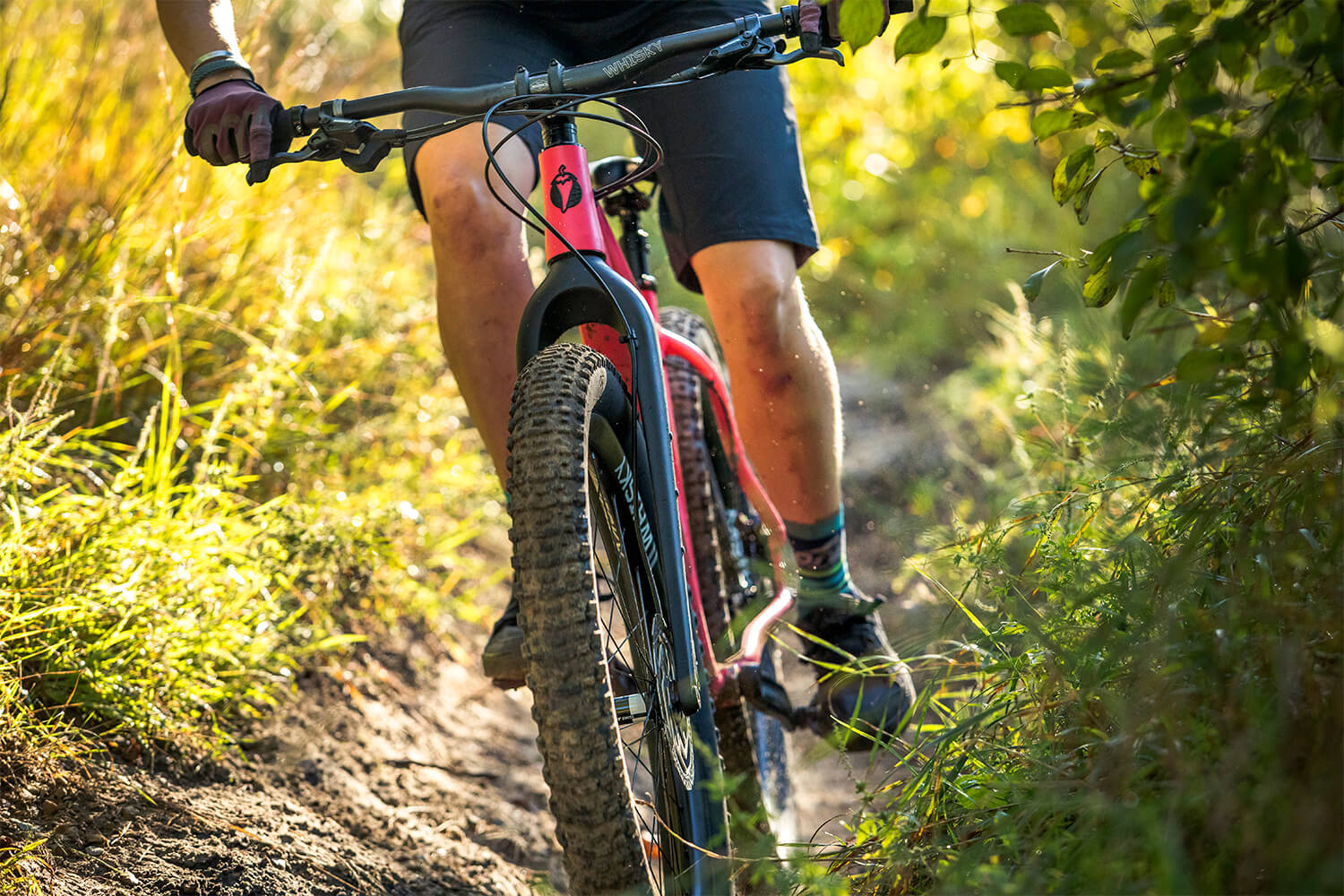 Early hardtail riders were beat up by harsh frames, skinny tires, and aggressive geometry that was all too willing to buck them over the bars. Today's hardtails are slacker, more compliant, and fit much wider tires, and it's no surprise that this evolution makes them more fun for rigid riding too.
Although the hardtail market has changed a lot over the years, most of today's carbon mountain bike forks are suspension-corrected for bikes with 100 mm of travel. Those are fine for an XC bike but mounting one on your modern trail hardtail designed for 120–130 mm of travel would lower your handlebar height, steepen your head tube angle, and generally provide a poor ride experience.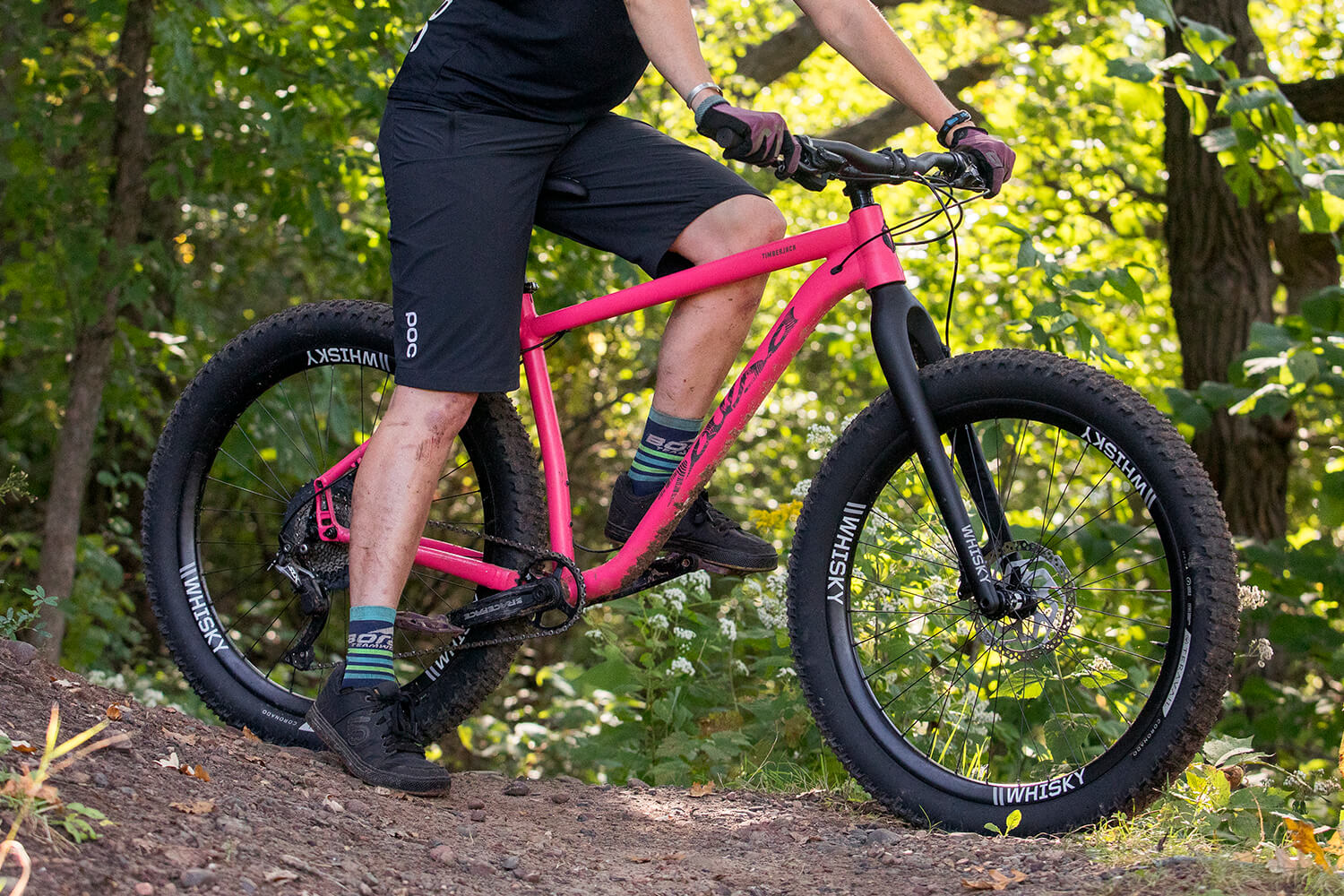 That's why we designed the No.9 MTN Boost LT (long-travel)—a carbon boost mountain bike fork that's a perfect fit for the trail hardtails on the market today.
The 500 mm axle-to-crown length is equivalent to a sagged 120 mm 29" fork or 130 mm 27.5" fork to match the longer-travel forks found on modern trail hardtails. The 15 x 110 mm boost spacing means that your front wheel will likely swap right in, and plus-size tires (up to 29 x 2.8" or 27.5 x 3") tires are no problem.
Because this is the only carbon fork on the market for modern trail hardtail riders, we built some versatility into it. The Three-Pack mounts on the fork legs allow extra capacity for water or gear on long rides or bikepacking getaways.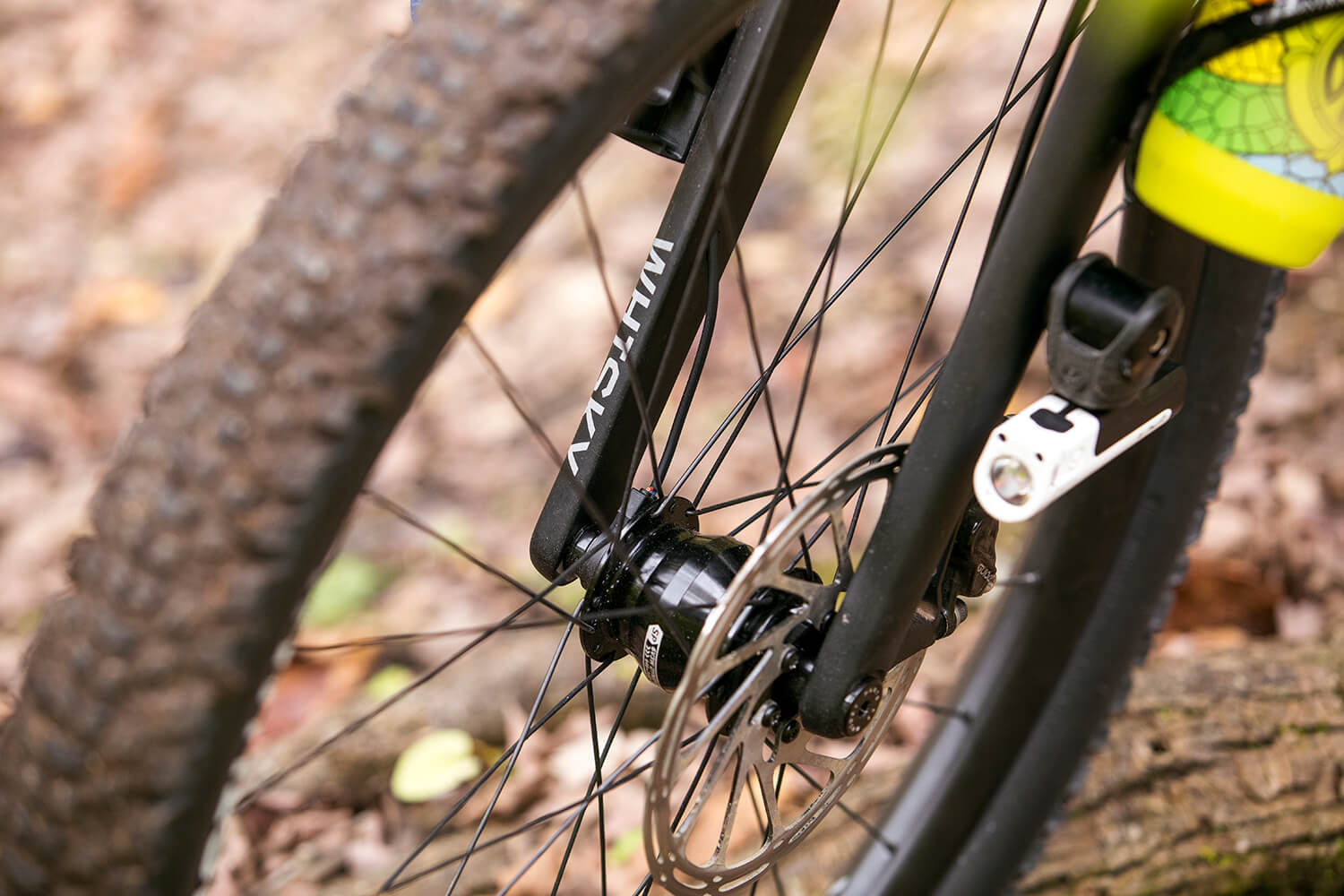 We also incorporated internal routing for dynamo hub wires. You may notice the lack of a fork crown light mount—a decision we made carefully. In our experience, a handlebar- or helmet-mounted light is more secure and effective for illuminating the trail than a crown-mounted light, especially for off-road use. Lights mounted at the fork crown are also easily obstructed by handlebar bags and other bikepacking gear that might hang in front of your bike.
Ready to add a new dimension to your trail hardtail? Learn more about the No.9 MTN Boost LT fork and enjoy the beautiful simplicity of rigid riding.