No.9 MCX Fork
April 23, 2020
For many gravel riders, bikepackers, and mixed-terrain explorers, large tires are a must. Higher-volume rubber offers better traction and a more-supple ride feel to mellow out gravel roads, doubletrack, and any other rugged road surface you might come across.
How large is too large when it comes to tire size? That's up to you, but our goal was to deliver a fork that wouldn't limit wild imaginations. We also wanted a full feature set to add value and utility for riders who seek all-day adventures in all conditions.
​
Designed for a Natural Ride
Following our design objectives led us to the Whisky No.9 MCX, a fork that will fit tires up to 700c x 51 mm (2.1") or 650b x 61 mm (2.4"). Our greatest challenge in designing a high-clearance fork was addressing the potential changes in fit, geometry, and handling that come with a taller-than-stock fork. We minimized this by keeping the MCX's axle-to-crown length to 415 mm—a bit longer than many gravel and all-road forks out there but far shorter than your average rigid mountain bike fork. This 415 mm length accommodates a huge tire but keeps stack height relatively low to reduce the effects on your bike's fit and handling. The MCX also has a 51 mm offset, which moves the front wheel forward to reduce the chance of toe overlap when riding with large tires or fenders.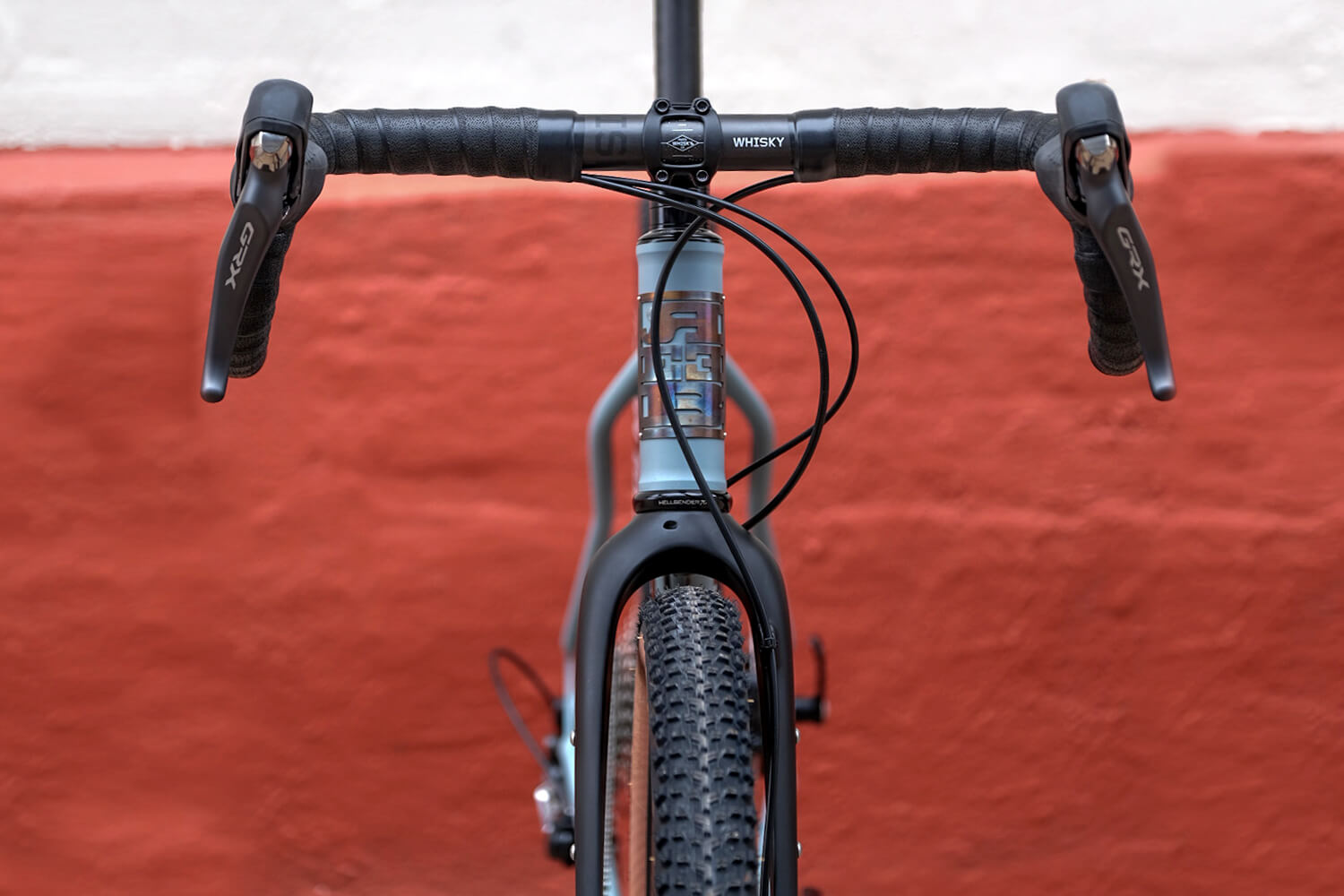 ​
Full of Features
But tire clearance isn't the whole story. The bigger your tires, the more creative you can get with your route planning, so we built in as much versatility as possible. The MCX has two Three-Pack mounts for carrying camping gear on bikepacking trips or extra water on all-day gravel rides. Hidden fender mounts maintain the fork's sleek look but give you the option to run fenders on wet days. Even with fenders, this monster cross fork fits larger tires than many gravel bikes (up to 700c x 45 mm). Internal routing for dynamo hub wires, flat-mount brakes, and subtle graphics keep the appearance clean for a polished look on any bike.
Ready to add some fun to your front end? See all of the details about the No.9 MCX fork.